对投行和咨询感兴趣的Rising Sophomores看过来!WST为大家整合了为数不多的Sophomore Summer Program,有心的童鞋务必充分利用暑假早做准备,以求在一众竞争者中脱颖而出哟!
温馨提示:2016年Sophomore Summer Internship Porgram报名时间尚未公布,请持续关注WST公众号,我们将第一时间为大家更新申请信息及截止日期。以下信息来自往年项目介绍,仅供参考。
想要快人一步拿到心仪Offer?为数不多的Sophomore Summer Internship Program无疑是助你走进顶级投行/咨询公司的捷径——实习期间表现出色便能获得大三暑假实习的面试资格!而这捷径背后必定意味着成倍的付出,机会总是留给做好准备的人。
Generation Next Sophomore Program
Program Overview: Open to Sophomores. Intensive business-led panels, work- shops, and networking events. Attendees will be interviewed for junior year's summer internship.
Description: Small program size allows specialized soft skill/leadership training and development for students interested in Human Resources, Equity Research, Investment Banking, Public Finance, and Sales and Trading. Program highlights include: 10-week internship program in New York with on-site training, mentorship and feedback throughout the summer, leadership and skill development training, and firm wide networking opportunities. Also will benefit from individual coaching and training focused on soft skill development. At the end of the program, you will be interviewed for their Analyst Internship Program.
Application Requirements: Must be pursuing a baccalaureate degree with a minimum cumulative 3.2 GPA.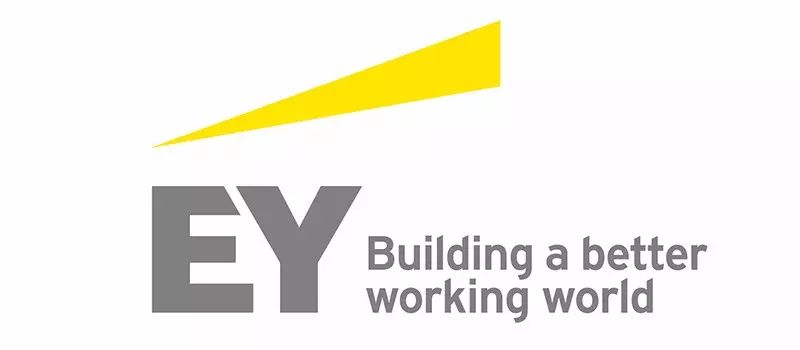 EY Emerging Leaders Program
Program Description: Looking for a way to start your journey from college to career success? If you're a top student who wants to get a jump start on the recruiting process, then we've got the program for you this summer. A one-of-a-kind interactive learning experience, the EY Emerging Leaders Program will help you sharpen your leadership, teamwork and communication skills. And you'll learn more about our culture, people and practices while forging relationships with EY employees and fellow students.
Requirements: Qualifying candidates must be at least two years from graduation and studying accounting and/or business who:
• Hold a significant interest in professional services and a career in business
• Maintain high academic credentials
• Possess integrity, maturity, dependability and enthusiasm in the performance of responsibilities
• Demonstrate analytical, teamwork and organizational skills, as well as strong verbal and written communication skills.

Sophomore Diversity Leaders Internship
Program overview:
Our Sophomore Diversity Leaders Internship program provides a highly select group of Black and/or Hispanic/Latino undergraduate students first-hand experience with consulting at McKinsey & Company. Candidates who are currently college sophomores at U.S. universities are eligible to apply. As part of this unique program, Diversity Sophomore Interns will have the opportunity to:
Work in Atlanta, Chicago, Cleveland, Dallas, Houston, Minneapolis, New York, Pittsburgh, San Francisco, or Washington, D.C.
Rotate through experiences designed to give interns real-world experience with the broad range of work McKinsey consultants do, including serving clients as well as helping to build McKinsey's internal knowledge and capabilities
Build critical new skills within a training program specifically designed for the Diversity Sophomore Leaders Internship program
Participate in a number of social activities throughout the summer to help them get to know our Firm culture, interact with other summer interns, as well as members of our BCSS & HLCSS communities
At the end of the summer, successful interns will receive an offer to join us as a Summer Business Analyst for the following summer between their junior and senior years.
Ideal candidates should possess the following attributes:
Strong commitment to excellence and personal and professional growth
Outstanding academic performance and an aptitude for analytics
Initiative-taking and leadership skills in a work setting and/or extracurricular activities
Resourceful, intellectually curious, empathetic, poised, high energy and mature
Genuine interest in a business and find problem solving exhilarating
Enjoy working in teams
Your resume does not need to be tailored for McKinsey, but we encourage you to highlight teamwork and leadership experiences from both high school and college.
Citi SOARS (Sophomore Orientation and Accelerated Recruiting Scholars) Program
Program Description: The Citi SOARS Program was developed to provide exceptional diverse sophomore students (women, lesbian, gay, bisexual, transgender, military veterans, people with disabilities, and people of Black and Latino/Hispanic descent) with a 10-week summer internship in New York City and financial support from the firm. The program will offer exposure, training and mentorship during their 10-weeks within one of the Institutional Clients Group (ICG) businesses: Capital Markets Origination, Corporate Banking, Investment Banking, Operations, Sales & Trading, Security and Funds Services, Treasury and Trade Solutions, Technology. Students who receive and accept an offer to return into one of our ICG businesses will be awarded $7,500. All awards will be paid at the end of the internship. Awards will be considered income and is generally subject to federal, state and local income taxes.
Requirement: Sophomore of any discipline or major interested in Financial Services, 3.3 GPA or above; Diversity requirement (women, lesbian, gay, bisexual, transgender, military veterans, people with disabilities, and people of Black and Latino/Hispanic descent).
UBS Emerging Talent Program
Program Description: Brings together students from around the globe to collaborate, network and learn in a unique, hands-on one-month program (early July – early August). The program kicks off with a five-day global summit in Switzerland where you'll learn about UBS's history and strategy and get to know other interns from around the world. With the valuable experience gained, you'll return to your home base (London, New York, Zurich or Hong Kong), where you'll spend the rest of the program in our offices honing your skills by working on a business-relevant project. The UBS Emerging Talent Program gives you an insight into our firm and industry very early in your academic career. Through project work, seminars, presentations, development modules and social events, you'll get a feel for what it's really like to work at UBS – and could even be fast tracked in the recruitment process for a UBS summer internship.
Requirement: Students in a bachelor's degree program at an accredited university (any major) and have completed your sophomore year of university prior to the program start. Minimum GPA criteria of a 3.4
J.P.Morgan Early Advantage Program
Program Description: We offer a nine-week Summer Analyst opportunity in New York designed for exceptional college freshmen and sophomores who demonstrate how they can contribute to the J.P. Morgan team.
You will work on the same projects and be given the same opportunities as rising senior Summer Analysts. Internships are available in Investment Banking, Public Finance, Sales & Trading, Research, Risk, Treasury Services and Investor Services and will prepare you for possible future internships with J.P. Morgan and future full-time employment with the firm. As a Summer Analyst, you will have the opportunity to start your own professional network with other interns, colleagues and senior managers. And, you will be invited to senior manager lunches, receptions, firmwide presentations and other exciting events.
Requirement:
Minimum GPA of 3.2
There's no set degree for interns but coursework in finance or economics will be useful.
Proficiency in MS Word and Excel.

Investment Banking Sophomore Insights Program (Hong Kong)
Program Overview: This intensive 3-week program commences in June. You begin with a Firmwide orientation to Morgan Stanley's business, followed by training in corporate finance. Your learning will continue throughout the program with structured seminars given by senior executives within IBD and other divisions. You will have many opportunities to interact with all levels of staff through networking, social, charity and mentoring events.
Responsibilities:
The work is challenging and Insight participants are encouraged to roll up their sleeves and dig into financial statements in order to perform the requisite financial analysis. Assignments vary depending upon team placement, but typically include:
• Analyzing financial and operating information relating to corporations and industries.
• Creating statistical exhibits that analyze comparative financial performance.
• Developing marketing memoranda.
• Acting as a liaison with other parts of the Firm.
Requirements:
• Top performing Sophomores currently enrolled in 4 year degrees.
• Oral and written fluency in English is essential. Fluency in at least 1 other Asian language is required, ideally Mandarin or Korean.
• Team players with a strong work ethic, who thrive with confidence when faced with intellectual challenges.
• Strong analytical skills, the ability to grasp complex data, complete financial analysis and manage multiple projects.
• Outstanding communication & interpersonal skills, the ability to form effective relationships through collaboration.
• Strives for excellence and exhibits the highest ethical standards.
Discovery Internship
Open to Sophomores, this eight-week exploratory internship is designed to expose summer interns to one or two businesses, and may result in a client service internship offer.
Internal Services Internship
Open to Sophomores, this 8-10 week internship will be within one of the Enabling Areas such as Marketing, Technology, Government Relations, Records Management or various other groups that help support the Deloitte AERS, Consulting, FAS and Tax functions.
Client Service Internship
Open to Sophomores, Juniors, and Seniors, this internship lasts eight to ten weeks during the summer or typically lasts up to a semester during the school year. Interns would join one of our business functions (AERS Advisory, AERS Audit, Consulting, FAS, Tax), may result in full-time offer.
Global Internship
Students who have already accepted a client service summer internship with Deloitte are eligible to apply for an opportunity to experience a 3-4 week international assignment during the internship.
俗话说,早起的鸟儿有虫吃。随着越来越多的人把投行视作职业的绝佳起点,为数不多的投行Sophomore Program竞争愈发激烈,有志向进入投行的童鞋们切记机会不等人,在暑假就要早作打算哦!以上项目为不完全统计,更多项目详情及申请方式请联系WST小编咨询。
WST VIP项目正面向全球火热招生中!来自九大投行和咨询公司的专
导师对你一对一辅导。名额有限,感兴趣的同学请速速联系WST小编(wstofficial)咨询/报名哟!
以上信息来自各大公司官网,由WST整理编辑。未经授权不得擅自转载,谢谢合作!
---
WallStreetTequila
我们团队来自纽约、伦敦、旧金山、芝加哥、香港、新加坡等地的顶级投资银行(高盛、摩根大通、摩根斯坦利、花旗等)以及管理咨询公司(波士顿咨询公司、贝恩等)
WST专注国际顶级公司recruiting申请。300+顶级投行和咨询公司的导师,VIP课程100% tailored一对一辅导,帮你斩获心仪的offer
长按二维码加资深顾问Ken了解项目细节
长按二维码关注公众平台
Welcome to the Elite World